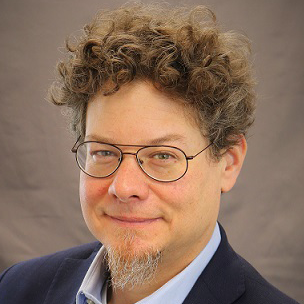 Michael Buchsbaum
Independent Journalist, former Host of the BETD Podcast
After working on two master's degrees in English and photography, I launched my photojournalism career by covering mining, energy, railroading and coal for several U.S. based trade, industry and scientific publications as well as working commercially as a photographer for many mining and industrial clients.
Throughout 2000 and 2015, I toured hundreds of mining and industrial facilities while contributing regularly to Coal Age, Mining Magazine, Power, Energy Biz, Engineering and Mining Journal, Colorado Biz, Trains, Coal USA and The Coal Transporter, among others.
But the sheer totality of the environmental and human toll I witnessed, plus getting flooded out of my then-home in Boulder, Colorado and having to evacuate from wildfires in the mountains above it, led me to change focus.
While fracking spread rapidly through Colorado, I found myself on the frontlines of civil engagement against this supposedly better-for-the-environment fossil fuel.
As I began concentrating on renewable energy solutions, lower impact agriculture and climate and biodiversity protection measures, I published images and stories in EcoWatch and other environmental publications, using my first-hand knowledge of the U.S. energy sector to help various local and national NGOs slowdown the fracking boom and draft regulations controlling it. This helped lead to the passage of the world's first restrictions around "fugitive" methane releases.
Fascinated with Germany's Energiewende, after attaining German citizenship, I immigrated to the "solar city" of Freiburg in 2015 to better cover the ongoing energy transition there and throughout Europe.
Between then and 2018, I regularly contributed pieces to Power Magazine covering these subjects while myself taking various government-funded integration courses into the German language and culture.
After editing an international publication about printing, packaging and plastic, I decided to move away from industrial journals and concentrate on both learning German and traveling throughout the country.
Due to my familiarity with the German, European and North American geo-political and energy narratives as well as their economic and social underpinnings, nearly five years ago,  I took on the role as lead blogger and main writer for the Heinrich Böll's Global Energy Transition website (www.energytransition.org).
Since then I have published between 20 and 30 blogs annually for the energytransition.org covering Germany's "Energiewende" as well as global movements away from fossil fuels towards renewables and others forms of power.
I have also edited reports for the International Renewable Energy Agency in Bonn; developed a series of podcasts for the Berlin Energy Transition Dialogs and the Heinrich Böll Stiftung.
During 2020 and 2021, I also worked for Deutsche Welle in Bonn, writing news and publishing several original pieces for them treating energy, industrial and environmental subjects.
Also in 2020, I was awarded a European Journalist Exchange Fellowship to Romania to cover their struggling energy transition first-hand.
Due to the COVID-19 Pandemic, my travel there was delayed until the following summer. My experiences there led to the publication of a long series of articles and podcasts through 2022.
Beginning in early 2022, I served for six months as a Communications Officer for the NGO Europe Beyond Coal while also blogging and podcasting for the Energytransition.org and serving as its outside advisor.
In December, myself along with two other journalists were awarded a "Cross Border Reporting Grant" from the Clean Energy Wire to investigate the reality of Shell Plc's advertised climate claims.
Growing up within the industrial heartland of America, Buchsbaum started publishing articles along with his images of mining and rail subjects beginning in the mid-1990s. After earning an MA in English and working on a Master's of Fine Arts-Photography, beginning in 2000, has spent the next decade-plus working closely with international energy groups, editing mining trade and transport publications, and experiencing first-hand the combined toll of these industries have taken. Following devastating floods and damage from the fracking boom throughout his new Colorado home, Buchsbaum changed focus. Now based in Germany, he is covering the on-going global Energiewende, or transition towards renewable energies away from fossil fuels vital to the health and future of our planet.